Supreme Snowboarding


Add-on 2 for Full version updated 4 April 2017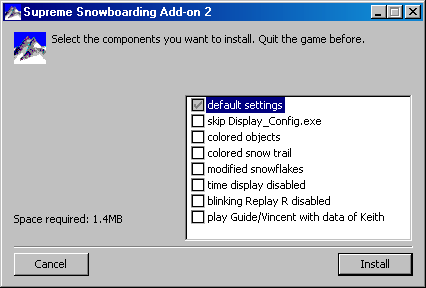 Download


You have to install the Add-on first (Full version only), then the Add-on 2.

You can install the Add-on 2 with different options as often as you want.

If you are not interested in any of the additional features of the Add-on 2, you do not need the Add-on 2! But you should always install the Add-on.

Add-on and Add-on 2 cannot be used for the Demo version.

Do you want an Add-on 2 with your own name as default player name? Then send me an email.